The wait is over
Game Changing innovations are here
Harlem Kitesurfing defies norms by replacing polite knocks on the door with resolute entry. Enabling us to deliver you groundbreaking kite technology. We unlocked the supposedly impossible combination of peak performance, complete customisation and sustainability. Stop accepting limits, start elevating your kitesurfing experience. Change The Tide.
How we do it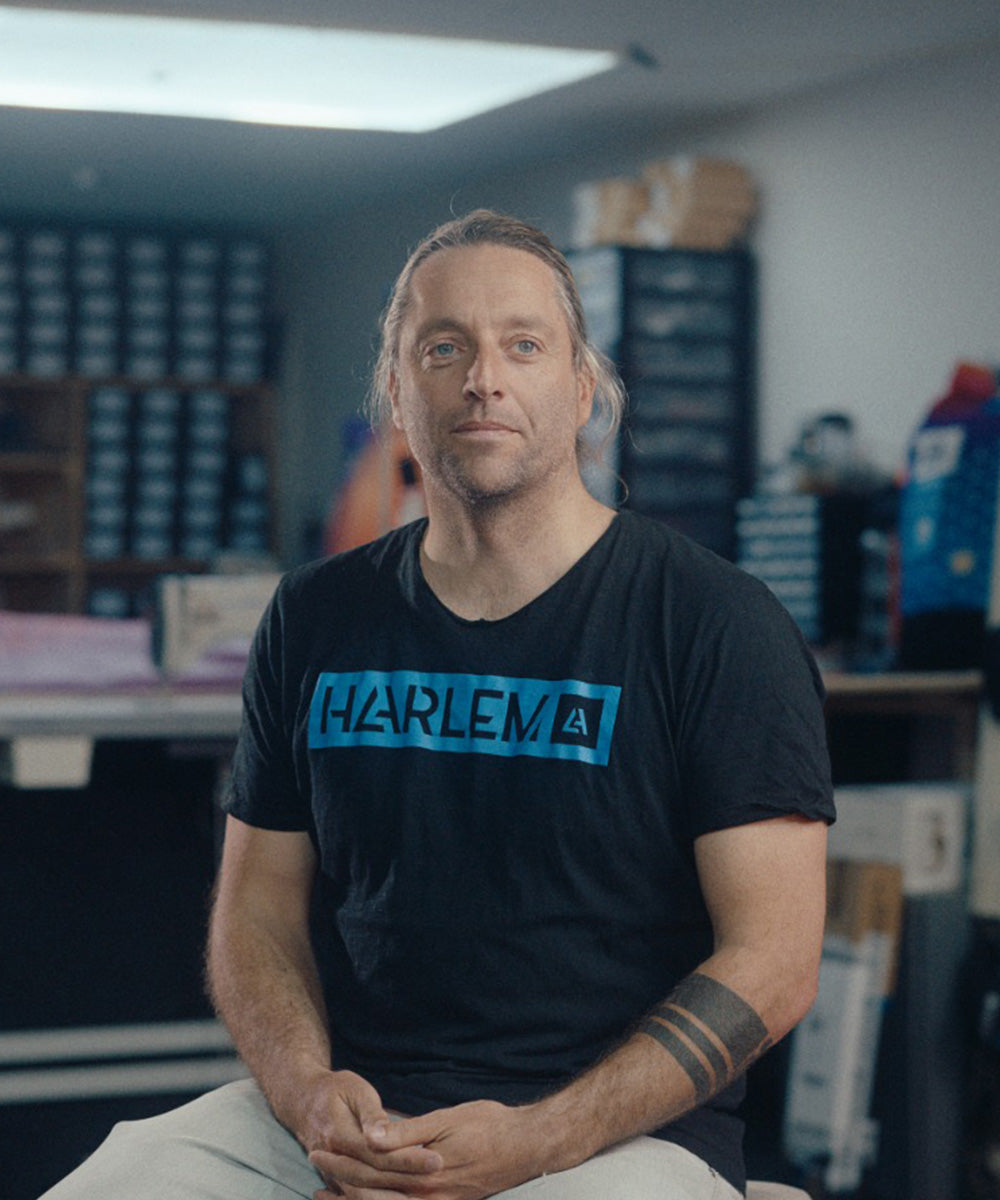 Daring to Be Different 
Conformity is not our style; individuality is our anthem. We celebrate the thrill of standing out, the excitement of being unique. With our gear, you're not just riding waves; you're making a statement. Customisability isn't an option – it will be a cornerstone of our philosophy from now on. Just as every wave is distinct, our gear adapts to your personal style, empowering you to boldly express yourself and embrace the extraordinary.
Innovation
We thrive on the edge of what's possible. We're not content with the status quo – we're here to reshape it. With a relentless pursuit of fresh ideas and a passion for pushing boundaries, innovation is our compass. We're committed to creating gear that doesn't just meet expectations but redefines them. From revolutionary techniques to groundbreaking designs, we're the pioneers of change, setting new standards that amplify the kitesurfing experience.
Sustainability
Our commitment to the planet runs deep. We believe that the beauty of our oceans should match the passion in our hearts. Sustainability isn't just a box we check; it's our compass. We meticulously craft products that leave nothing but a positive impact. From choosing eco-conscious materials to minimising our carbon footprint, we're determined to ensure that our love for kitesurfing doesn't come at the cost of our Earth. With each ride, we're weaving a future where our actions today define the oceans of tomorrow.
It's not a sales pitch, it's just a f#####g good product.